Welcome to RJ - RotWK
Robert V. Johnson's modification to EA's BFMEII : The Rise of the Witch King
October & November '07 RJ News

11/10/2007: Contest Results, Rhun Fortress Unit, Castles, and more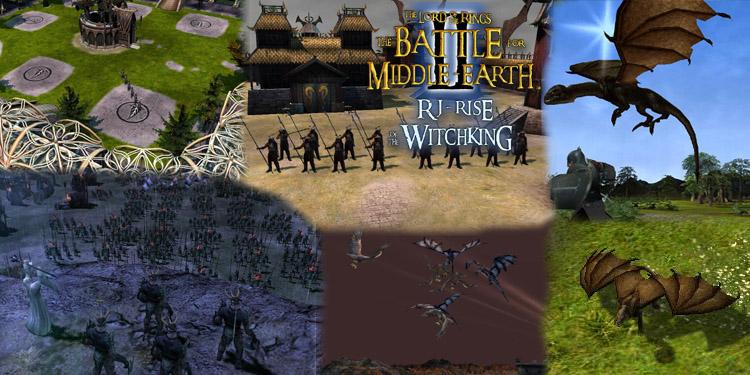 1) First off, the screenshot contest results are in. The beta team voted for the best overall contributor (based on each shot compared to total number) as well as best inividual shot. Congratulations to Gothmog14, who won in both votes with Grizzlez coming in a close second for overall.
Some Top Entries: 1 2 3 4 5

2) I've finished the Harad Watchtower. Slightly different than other tower structures, the Harad Towers come with Haradrim Lancers standing on top of the building. They can only hold 1 horde of Harad Lancers and you can remove them from the structure and add them back on as well as upgrading the weapon of the tower itself to poison arrows.
Screens: 1 2 3 4 5

3) Rhun Dragon. Now as far as purism goes this unit is not exactly canonical, though I could probably go into a lengthy explanation of why Rhun could have one the last remaining species of dragon. Anyway, on the front two expansion points of the Rhun fortress you can build the dragon statues. From here you can purchase one and only one small dragon/lizard from each. As the dragon gains experience it changes. At level one it runs across the ground, at level 2 it begins to use it's wings as it jumps from place to place. At level 4 you can take to the air and fly, and lastly at level 6 he is adorned with armor. (Credit to Edain-mod for the dragon ground animations)
Screens: 1 2 3 4

4) Well, a lot more work has been done on the build-plot castles. There is still a lot more to be done overall, but they are all functional and can be played in MP fashion. Again, this is only going to be on specific maps. There are three different map types you can play and this is only one.
Screens: Angmar 1 2 3 , Dwarves 1 2 , Elves 1 2 , Goblins 1 2 3 4 , Gondor 1 2 , Isengard 1 2 3 , Mordor 1 2 3 4 , Rhun 1 2 3 , Rohan 1 2 3

5) Lastly an important item. I'm looking for anyone who would like to join or help out RJ-RotWK. I'm not sure if there is any modellers/skinners that are available to help out, but I'd thought I'd put the call out. A lot of the work that is left is around structures and fx coding, though the structure of RJ is such that anything can fit and high resolution is better as the cameras can be unforgiving. So if you are interested send me a pm or e-mail (rob.n.karla@hotmail.com).

Robert J.



11/3/2007: More Elven Units, Buildplots, and more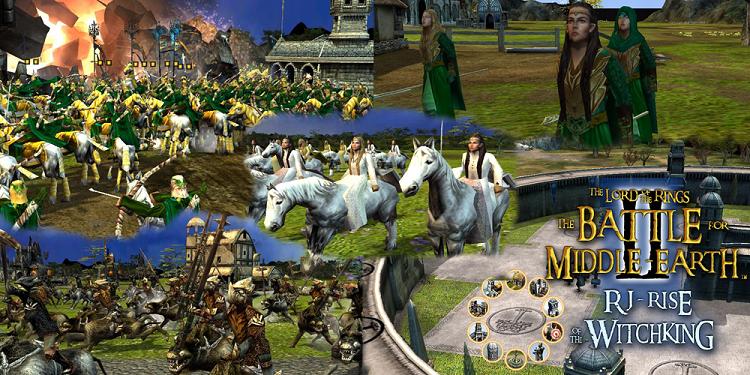 Another good-sized update this week. Just a note, instead of including thumbnails in each update I'll just have a header image showing off some of what is included and just links to the screens.

1) First of three new units with skins by ElrondHighLord - the Elven Healer. This unit serves as support, starting off as a mini-well that can travel with your troops. They're quite expensive, but they receive xp from surrounding troops much like heroes, and their abilities grow stronger at higher levels. You can only have a maximum of 4 at a time and they do not travel on the living map in WotR mode.
Screens: 1 2 3 4

2) Second of the three units - Arwen's maidens. Currently they are only available in the Elven inn alliance and the campaign, but at a later time they might be included in the Elven main faction. They are not 100% complete, and will probably have a greater variety of horses.
Screens: 1 2 3 4

3) The last of ElrondHighLord's unist units - Mirkwood Mounted Archers. Similar to Arwen's maidens they are available in the inn alliance and will be included in the campaign, but may be included in the main Elven faction at a later time. They currently are borrowing the Rivendell Lancers/Archers horses, but will shortly have their own.
Screens: 1 2 3 4 5 6 7

4) Next up are the new goblin warg riders. Currently they are going into the goblin inn alliance system. The debate is still strong whether the spider riders or warg riders will be included in the goblin main faction and the other in the alliance. As for the credits, the weapons are the amazing weapons from Morgoth's Four Ages orcs. The rest is done by EA and/or me.
Screens: 1 2 3 4 5

5) Well, more progress has been made in the BFME1 area. I've gone through and done nearly all the coding required for the BFME1 buildplot style map castles and have begun creating the first map in Fords of Isen. This includes commandset/commandbuttons for foundations, BFME1 style discounts on farms, wells, statues, etlc, removing porters, etc. I have not started to work on the AI yet, but I have idea on how to get work. Until then these are multi-player maps only. As a reminder, the goal for this mod is to be more as a BFME mod instead of a BFME1, BFME2, or RotWK mod. Thus you can play as all 10 factions in BFME2 matches, BFME1 matches, and the RJ BFME2/BFME1 mixed style matches.
Screens: 1 2 3 4

6) Lastly, Yodawarrior & Shikari had fun re-creating the battle on the slopes of Mount Doom between Sauron and the Last Allaince with Mordor and Arnor. They took some screenshots for our enjoyment.
Screens: 1 2 3 4 5 6 7 8 9 10 11 12

Robert J.



10/27/2007: ElrondHighLord, Contest, Rohan, and more


Well, due to a whole lot of things I missed last week's update, but I sure hope you all will like this week's update. I've got more I could show, but this is all I'll do this week:

1) RJ-RotWK has a new contributor/skinner. Coming with work on WoA, ElrondHighLord has provided RJ-RotWK with more skins than I can code/model/etc. all at once. So I'll show off some of the work. (Models by me, skins by ElrondHighLord)

Celeborn - a new armored version of Celeborn added to the mod. (2nd and 3rd pic)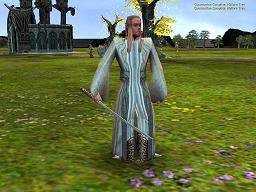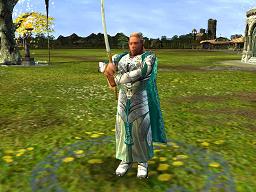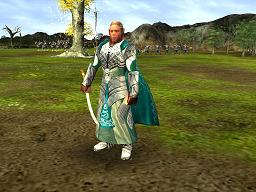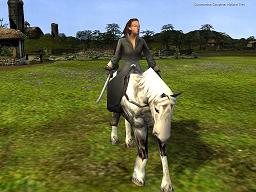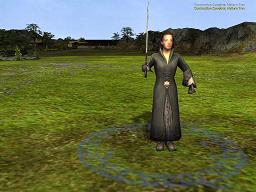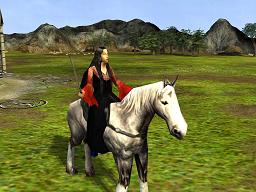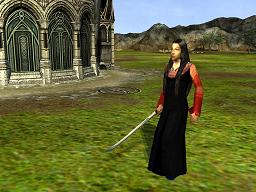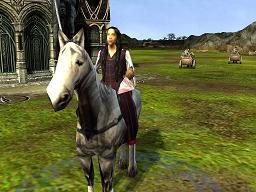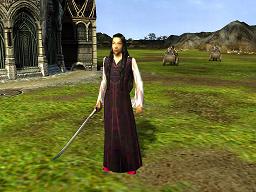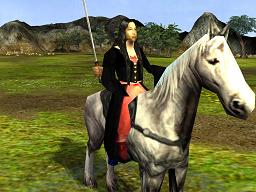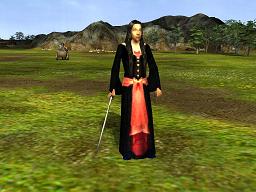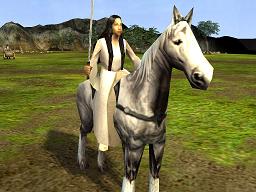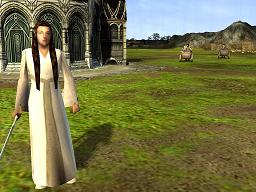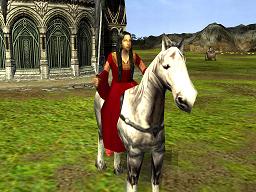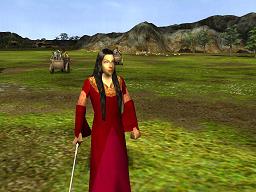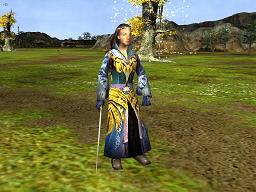 http://forums.revora.net/index.php?showtopic=54992

3) Yeoman (Rohan infantry) Well, Rohan's infantry yeoman units have been completely enhanced with the addition of more units/skins/combos and more. Now the idea is similar to the Thrall Masters, but in a way that fits Rohan.

Herald - This unit can be purchased from either the Archery Range or the Barracks, and is used to rally the yeoman to war. Once purchased the Herald (Rohan infantry banner carrier) can rally troops for free based on which upgrades are purchased.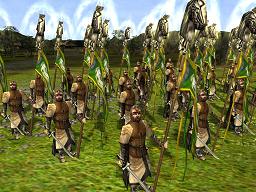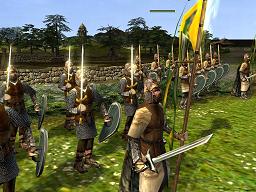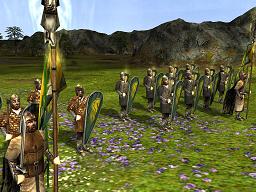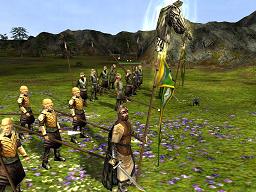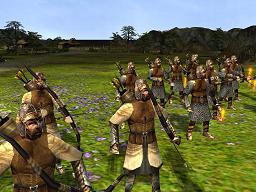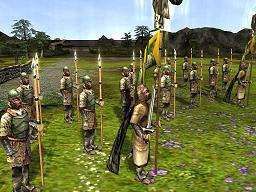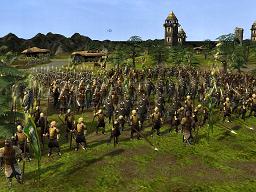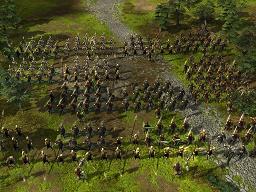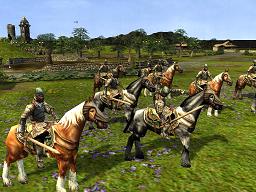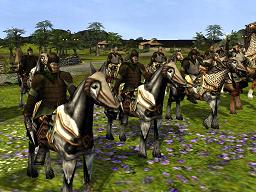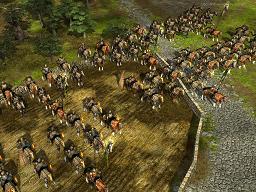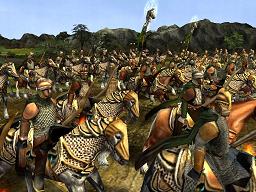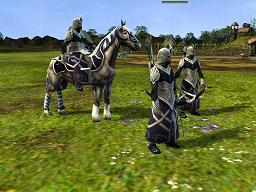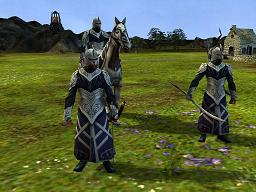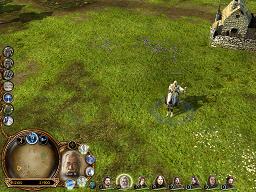 10/13/2007: Trailer, Elven Siege, Helm's Deep Screens, Capture Flags


Well, another week and another update.

1) First I spent a couple of hours throwing some sort of video together for the mod. Sometime in the future I'll spend more time thoroughly going through and doing a trailer, but until then sit back and enjoy:

640x480 - 55mb wmv

320x240 - 55mb wmv

Credits for eveything seen can be referenced in my credits topic.

(The video was all captured during actual gameplay, with no scripted maps outside of the normal campaign. This is gameplay you can expect. It was Ultra High for the most part captured at 1024x768, so that added lag. When I was not capturing full quality video the lag was unnoticable. And sometime I'll fix the one annoying transition. Just did not want to sit around for a couple of hours for it to render again in premiere.)

2) Next up - elven siege units, the Nolėdhel. In a quest to try to remove all but the logical duplicate units/heroes, the ents are being removed from the Elven faction. The beta testers have seen these units in the mod, though I have not added their powers.

So what are the Nolėdhel? They are not canonical, but they are Elven loremasters that have knowlegde of the three elements of the Elven Rings - Fire, Water, Wind/Air. There are a lot of intricacies to the unit, but I'll give a general idea of how they function. From their altar you can purchase single units, either of water, wind, or fire. As a single unit they have powers in their elements to affect structure to tear them down to return the land to a natural state or repair the naturalistic structures.

They are weak to melee attacks, and can be countered quite easily by cavalry and other units. Each element has 2 powers that they can use, but one unit can also combine with another unit of a different element. When combined this also unlocks 1-2 powers that combine the elements. For example, combine wind and water to create a tidal wave, or fire and water to create a mist to hid units in. Again, combine all three elements together to combine for more abilities that use all three elements.

So that in general is a basic overview of some of the functionality of the units. I'll be doing a lot of fx programming shortly for all the combinations of powers, but it should give you an idea. If anyone wishes to help out with some of the FX I would not mind.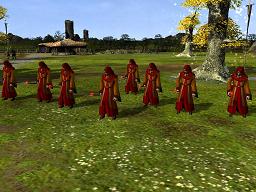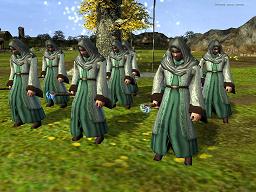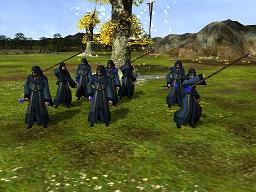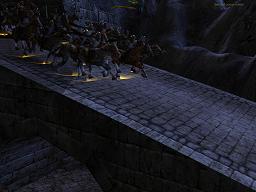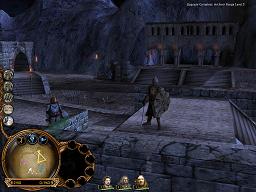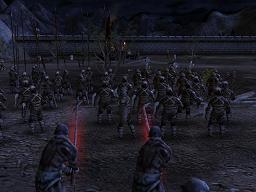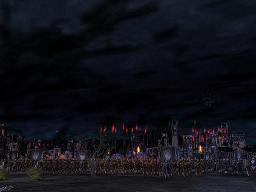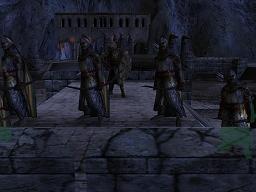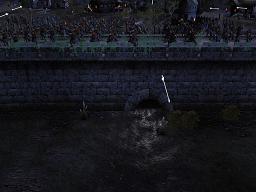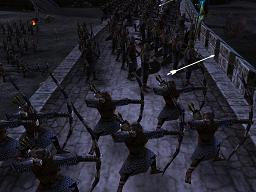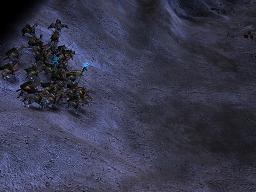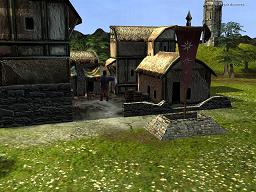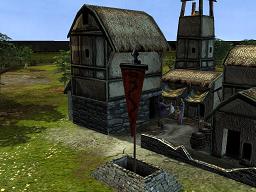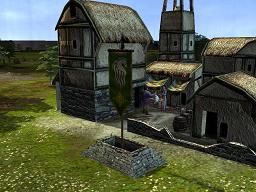 10/6/2007: Amon Hen, Mounted Rangers, Rhun Castle (Early shots), and more


Well, I've been away for most of the week, but I've been able to get some things done and get some stuff ready for the update. Even though I did not make it back in time for T3A update, here we go:

1) Amon Hen. Well, I think I've got the amon hen bug gone. I've played now 7 times in a row and no game.dat error. Along with the fix I've added the camera system and a sky: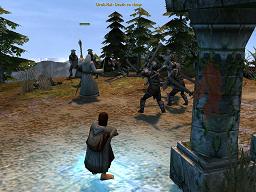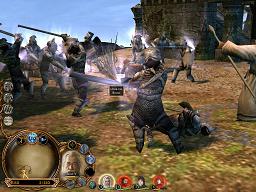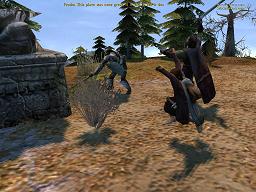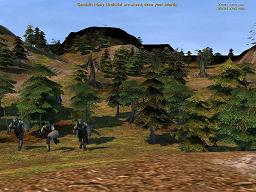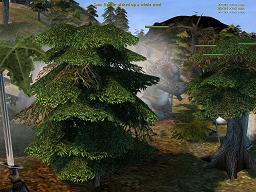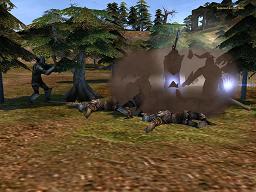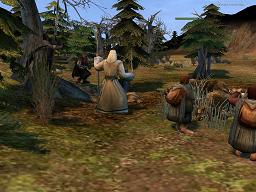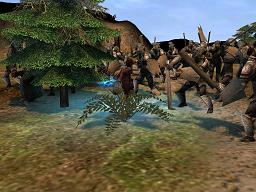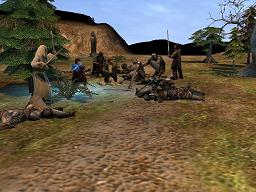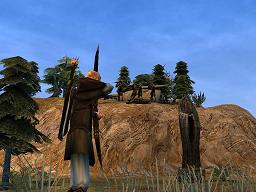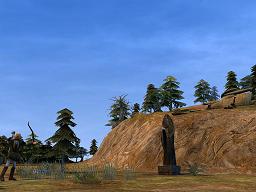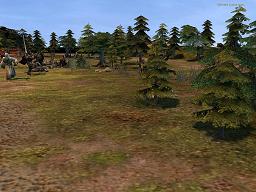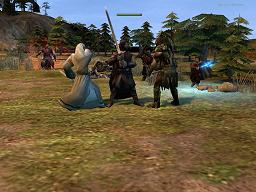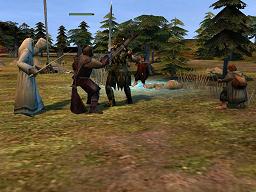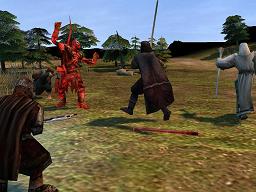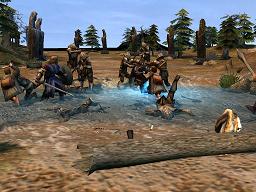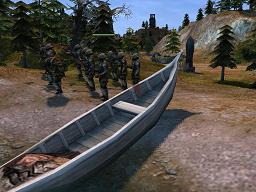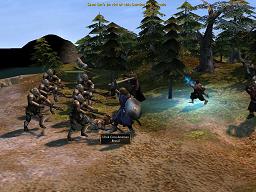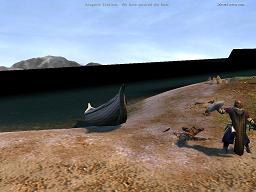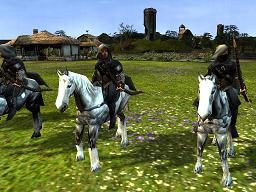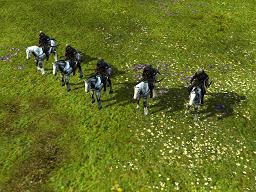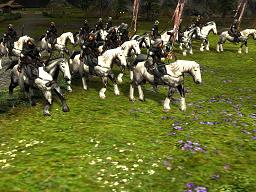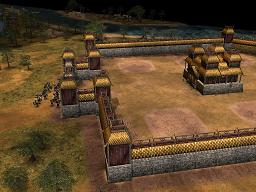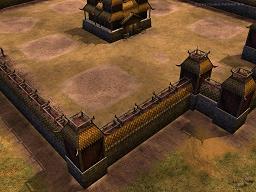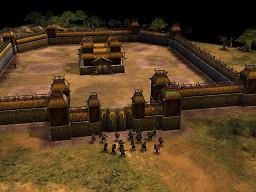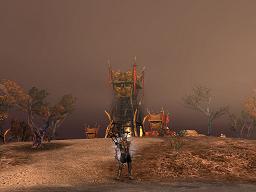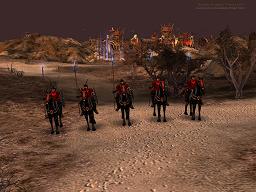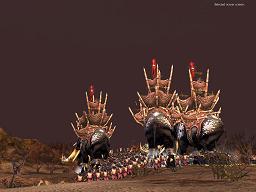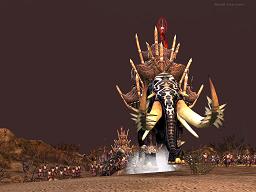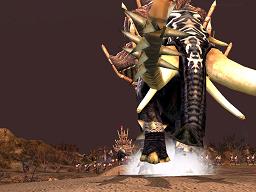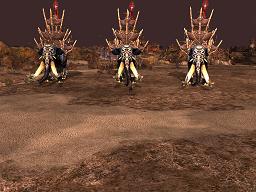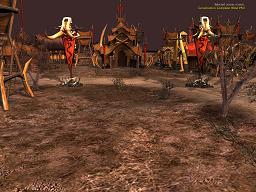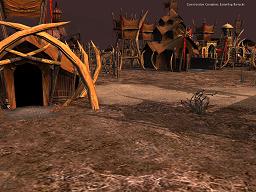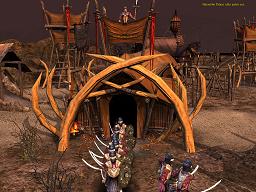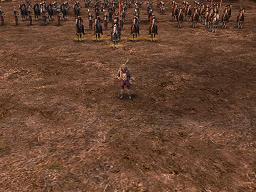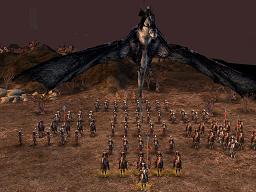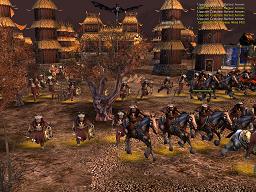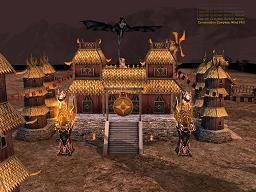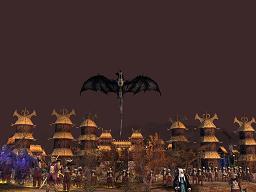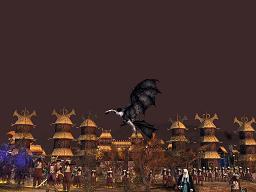 http://forums.revora.net/index.php?showtopic=50722

Robert J.



One Ring to Rule Them All, One Ring to Find Them,
One Ring Bring Them All and in the Darkness Bind Them